New concept from Lexus shows the future design direction of the Japanese marque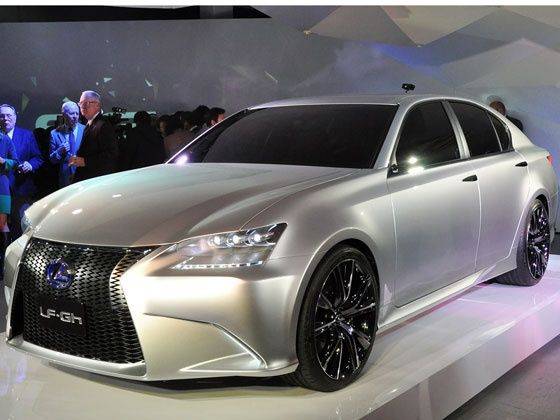 What you're looking at is possible what all future Lexus' will look like. With the LF-Gh concept, Lexus Design Division designers aimed to perfectly blend style, performance, efficiency, and environmental compatibility in a premium, grand touring sedan while trying to leverage advanced, new technologies. Through this exercise, the definition of L-Finesse, the marque's design philosophy since 2001, has been refined and evolved to include a bolder, more distinct projection of what a premium car could become in a modern world. The result is the LF-Gh concept, which conveys original thoughts and ideas that will migrate to future Lexus vehicles on a global scale.
Viewed from the front, design elements contributing to the assertive effect include a boldly designed spindle-shaped grille that expresses the resolute face of Lexus, contributes to radiator and brake duct function, and is an essential element in achieving excellent aerodynamic performance. Every line in the LF-Gh combines form and function.
Blue LED Lexus Hybrid Drive badges located on the front grille and rear trunk lid signal an intention to provide equal measures of fuel efficiency and performance on demand. The rear valance blends sculpted exhaust tips for a very clean, finished look, minimizing the presence of the exhaust system to suggest that the flow of exhaust gas will be substantially reduced. Taken as a whole, the treatment emphasizes that this hybrid concept is designed to comply with the exceptionally low emissions requirements of the future. The LF-Gh design supports engineering that changes current notions of power, efficiency, safety, and environmental consideration in a premium luxury car.
Watch LF-Gh Videos on youtube :-
click here